John and I have decided that in two years, we will be getting married! We'll be getting married at the end of October so what better theme for our wedding than Autumn.
All the fiery rich reds, burnt oranges, chocolate browns and deep purples. I cannot wait to start creating! I have images in my head of falling leaves, raffia, conkers, acorns, berries, twigs, rich wool felt, gold accessories, cinnamon, apples and candles.
I've started collecting some photo inspirations. I thought I'd share them with you...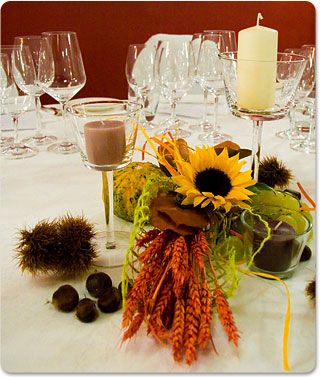 It's going to be so hard making those final decisions!
Lisa x